A Look at When Bitcoin's Price Crashed Below the Cost of Production – Mining Bitcoin News
Over the last 30 days, Bitcoin's hashrate has been coasting along at the highest levels ever recorded during the network's lifetime. Bitcoin's price improved recently but it is still down 38% from the crypto asset's high, making bitcoin less profitable to mine. However, bitcoin mining is still profitable, in contrast to ten years ago, when the leading crypto asset's value crashed below the cost of production.
Bitcoin's Price Is 38% Lower Than It's All-Time High, Bitcoin Miners Still Profit
While bitcoin's price value has climbed quite high against the U.S. dollar during the last 13 years, the network's hashrate has also risen to all-time highs. Today, the hashrate is coasting along above two hundred quintillion hashes per second (H/s) which is a lot stronger than the Bitcoin network's hashrate was on January 5, 2009. On that day, statistics show that nine hundred forty-eight thousand H/s was dedicated to the protocol's security. Calculations show Bitcoin's hashrate has increased by twenty-one quadrillion percent — or 21,093,375,098,215,930% — since January 5, 2009.
Bitcoin's hashrate is coasting along at all-time highs, but the crypto asset's value is 38% lower than it was three months ago, on November 10, 2021. This in turn has made it less profitable to mine bitcoin (BTC), but still profitable for a decent majority of high-powered mining rigs. For instance, using today's BTC exchange rates, the Bitmain Antminer S19 Pro with 110 terahash per second (TH/s) will produce $16.81 per day if the machine's electrical costs are around $0.12 per kilowatt-hour (kWh). SHA256 machines that produce at least 25 TH/s will still turn a profit using today's BTC exchange rate and $0.12 per kWh.
Mid-October, 2011: Bitcoin's Price Drops Below the Cost of Production
Over ten years ago, on October 18, 2011, the cost of a single bitcoin fell below the price to produce bitcoin (BTC). It wasn't the only time this has happened, but it was one of the first times the price of bitcoin was said to be lower than the cost to mine the digital currency. That week in 2011, the network's hashrate was around 8.596 TH/s or 8,596,000,000,000 hashes per second. While the hashrate was much less than today, it was still nine-hundred-six million percent (906,593,161.72%) higher in 2011 than on January 5, 2009.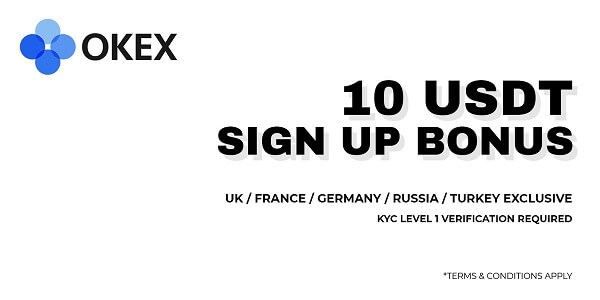 At the time, when BTC's price fell below the cost of production, it made international headlines. The Guardian's contributor ​​Charles Arthur wrote about the incident on October 18, 2011, when he explained how BTC's price crashed from a high of over $30 per unit to $1-2 per BTC in mid-October. That year, Arthur called BTC a "'Hackers' virtual currency and favoured means of exchange." The Guardian writer's report said that BTC's price "plummeted across exchanges – to a level where it costs more to 'mine' them than they are worth."
Bitcoin's Value Drops Below Production Cost in 2015, 2018, and 2020 — Estimates Say 'Current Production Cost Is $34K'
About a year after the 2013 price high, BTC's value started to near dropping below the cost of production again. During the first week of December, the network hashrate declined and the CEO of Spondoolies-Tech, Guy Corem, explained how the crypto asset's market value was affecting miners at the time. "Under the current bitcoin value, mining gear efficiency of 0.5–0.7 J/GH range and energy cost, we'll reach equilibrium very soon," Corem said. The cost to mine BTC was reportedly more than they were worth in mid-January 2015 after Corem made those statements. That month in 2015, the price of bitcoin (BTC) dropped below the $200 mark.
According to reports in mid-December 2018, BTC's price was lower than production costs again. At that time in 2018, BTC was changing hands for $3,200 per unit. Furthermore, on March 12, 2020, often referred to as 'Black Thursday,' BTC's price shuddered and tanked down to the mid-$3K range, making it unprofitable for a majority of the network's mining participants. While BTC's price is 38% lower than the all-time high, some believe that it is still near current mining costs. In mid-January of this year, the popular Twitter account dubbed 'Venture Founder' told his 14,600 social media followers that "current production cost is $34K."
Venture Founder also mentioned the crypto asset's value crashing below the cost of production in December 2018 and March 2020. "The worst dumps bitcoin ever had were due to miners capitulation (Dec 2018, Mar 2020), when BTC fell below production costs, it is at risk for miner capitulation," Venture Founder tweeted. "BTC was at risk for miner capitulation at $30K in May. The current production cost is $34K," he added.
Can Bitcoin's All-in Sustaining Production Cost Rise?
Knowing exactly what the cost of production is, and what a bitcoin miner's all-in sustaining cost is, would be extremely hard to estimate, but there have been many who believe there is a number. The aforementioned instances describing the times and price-points where people believed the price of BTC had fallen below the cost to mine the crypto asset are a perfect example of this belief.
For example, while a miner leverages a 100 TH/s machine and gets a daily profit for that machine of around $16.81 per day with electricity costing $0.12 per kWh, another miner could pay $0.06 per kWh. Moreover, one study published in October 2020 claims that "the cost of bitcoin mining has never really increased."
What do you think about the reported instances where it's been said that the price of bitcoin fell below the cost of production? What do you think about the estimated $34K current cost of production statement? Let us know what you think about this subject in the comments section below.
Image Credits: Shutterstock, Pixabay, Wiki Commons
More Popular News
In Case You Missed It