Goldman Sachs Executes Bank's First OTC Crypto Transaction Trading a Bitcoin Non-Deliverable Option – Finance Bitcoin News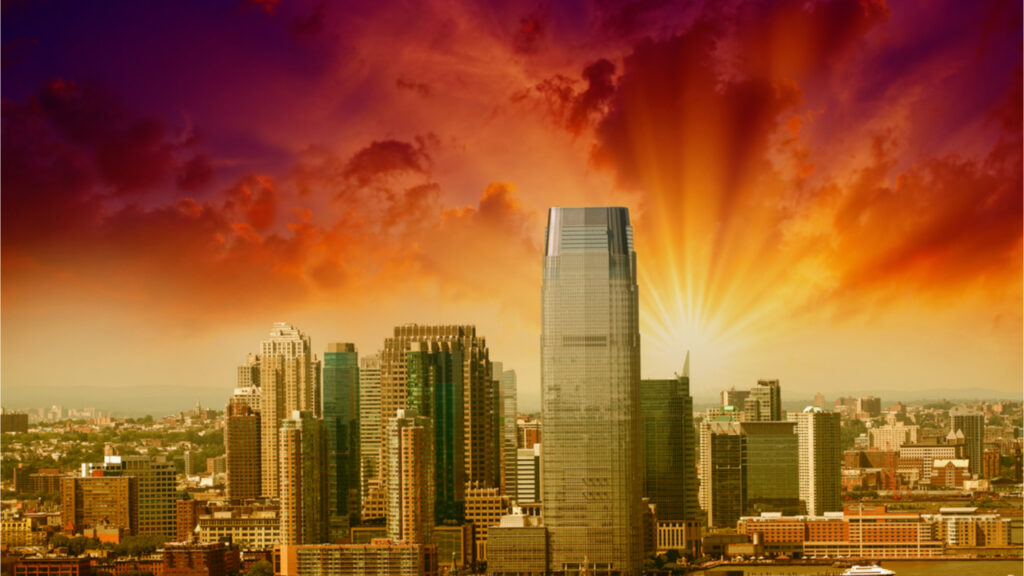 On Monday, the multinational investment bank and financial services company Goldman Sachs disclosed it has conducted an over-the-counter (OTC) crypto transaction with the digital currency firm Galaxy Digital. Following the OTC settlement, the head of digital assets for Goldman Sachs' Asia Pacific unit, Max Minton, said the firm was pleased to have executed the bank's "first cash-settled cryptocurrency options trade with Galaxy."
Wall Street Giant Goldman Sachs Conducts Crypto OTC Transfer With Galaxy Digital
According to a few reports and a press release, the Wall Street giant Goldman Sachs (NYSE: GS) has completed an over-the-counter (OTC) cryptocurrency trade with Galaxy Digital, a crypto firm founded by Mike Novogratz in January 2018. Both firms are calling the transfer "a first-of-its-kind transaction by a major U.S. bank."
Essentially, the bank Goldman Sachs Group Inc. executed the first OTC crypto transaction in the form of a bitcoin non-deliverable option (NDO). Goldman Sachs and Galaxy have further detailed in the announcement that both companies have had an ongoing partnership. Galaxy notes that the OTC settlement is a "continuation of the bank's partnership with Galaxy Digital to deepen its crypto capabilities."
Goldman Sachs has had an interesting relationship with cryptocurrencies and blockchain technology over the years. In January, former Goldman Sachs CEO Lloyd Blankfein said that his perspective on cryptocurrency is evolving. Not too long after Blankfein's commentary, Goldman Sachs' analysts warned that bitcoin (BTC) was susceptible to the Federal Reserve's interest rate hikes.
Galaxy Digital's Head of Global Markets Believes 'Transaction Will Open the Door for Other Banks'
As far as the OTC crypto settlement operation with Galaxy, Goldman executive Max Minton says the executed transaction is a milestone. In a press statement Minton said:
This is an important development in our digital assets capabilities and for the broader evolution of the asset class.
The announcement notes that Galaxy helped Goldman Sachs facilitate its first CME Group Inc. Bitcoin Futures transaction last year. Galaxy's founder, Mike Novogratz, is a firm believer in the crypto economy, and in an interview published on Tuesday, he said: "bitcoin is a lifeline to people in countries with really poor stewardship of the economy." Damien Vanderwilt, co-president and head of global markets at Galaxy Digital, thinks the transaction with Goldman Sachs will open new doors.
"[We] expect the transaction to open the door for other banks considering OTC as a conduit for trading digital assets," Vanderwilt said in a statement. "Goldman's continuing trust in us is a testament to Galaxy's expertise and ability to meet the evolving demands by institutions as crypto solidifies itself as the fifth asset class."
What do you think about Galaxy Digital and Goldman Sachs completing an OTC crypto transaction trading a bitcoin NDO? Let us know what you think about this subject in the comments section below.
Image Credits: Shutterstock, Pixabay, Wiki Commons
More Popular News
In Case You Missed It