Metaverse Customer Support – A Global First for Brands Selling In-World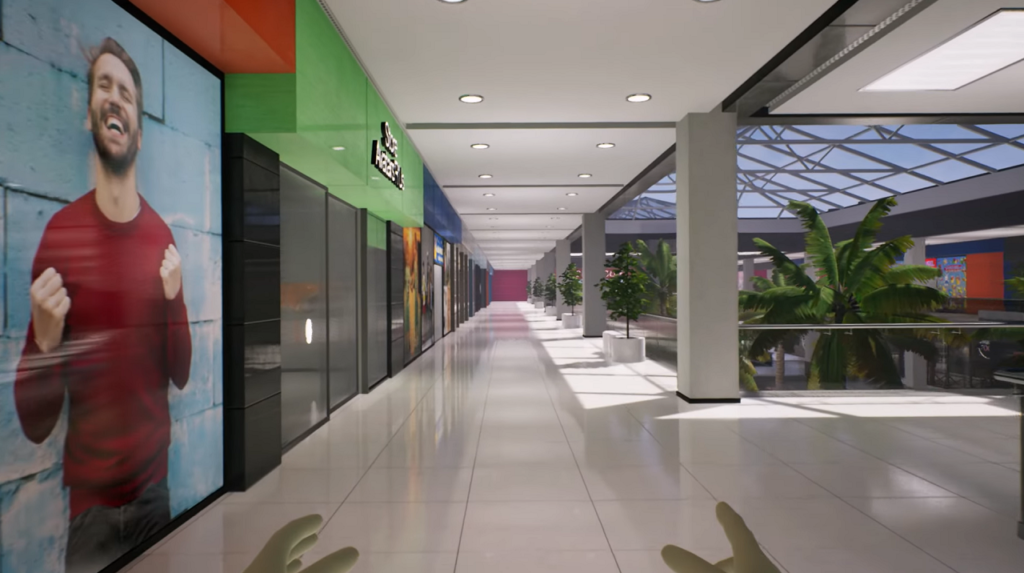 Metaverse customer support: There's a new product that promises to help businesses in the metaverse with their customer service. This is hoped to help consumers navigate the purchasing process in-world.
Thinking about entering the metaverse with your business? Now, a company called Helpshift is offering a product called Metashift. They say it is the first and only customer support solution for the Metaverse.
Metashift enables brands to give their customers immersive service and user support. The retailer can also get feedback from their customers. The software provides blockchain verification. Plus, there's in-world support for mobile, VR, and AR experiences.
According to Metashift, by 2024, the metaverse retail market could be worth $800bn. And by 2030, it is estimated be worth $2.5T. Gaming software and services will be the main driver of this. In fact, the gaming industry is at the forefront of creating the building blocks of the Metaverse. This is followed closely by the fintech, mobile-first retail, and virtual entertainment industries.
Metaverse customer support: A good experience
With disruption comes risks. As brands move their businesses to the metaverse, they all have a vested interest in making sure their customers have a smooth ride. Businesses also need to have a smooth ride themselves. There will be new ways to engage with customers in these new virtual experiences. Businesses will also need to verify user identities. And, protect assets like NFTs, blockchain tokens, and identity tokens.
But most importantly, businesses need to be sure that their customers have a great experience as they purchase items in the metaverse. In an ideal outcome, the customer will love the process, spread the word, and come back.   
Metashift wants to step in at this point in metaverse commerce. They want to lubricate the in-world experiences for buyers. Using the new metaverse customer service offering, customers can get questions answered, and give feedback. They can also talk with an agent without leaving the Metaverse.
Metaverse customer support experience
Metashift say that with a Metaverse-specific immersive customer support experience, companies can help reduce their churn. This is the rate at which customers stop interacting with a business. Brands can increase customer satisfaction (CSAT) scores, and drive revenue. 
Eric Vermillion is the CEO of Helpshift. "If your brand is curious about the new possibilities of the Metaverse, you need to have a plan to engage with customers, collect and analyze feedback, and provide support in a way that suits the needs of the immersive environment. If you cannot adapt your user experiences to the metaverse, you risk losing millions of customers. The metaverse is an immersive and transformative development in how people interact and engage with brands online. However, in order to thrive, companies should prioritize the user experience to prevent churn and to create raving fans. Users should have an easy way to leave feedback and get in-world support, without having to leave the Metaverse experience."
Keywords Studios is a video game industry services company. They believe there is strong potential in the metaverse. Peter Gerson is a Senior Manager. "We believe that happy players are essential to the growth of a game because they spread the word. We enjoy our partnership with Helpshift because we know they understand the importance of a seamless user experience and allowing users to stay in-app."
System roll-out
Helpshift will deploy its new Metashift support solution in three phases:
-Phase One: Free feedback, bug, and crash reporting. Companies can make sure everything is working properly.
-Phase Two: Blockchain verification. Here Metashift will verify asset ownership (such as NFTs). Metashift will help brands will have to deal with SSI (Self Sovereign Identities) that will come with being in the Metaverse.
-Phase Three:  VR support – here customers can interact with support using VR.
According to Metashift, "As user experiences evolve to become more immersive, so must the support for brands. Users shouldn't have to leave virtual reality in order to get support."
Brands can start using Metashift for free when it is available early May. Here is the waitlist.  
Got something to say about metaverse customer support or anything else? Write to us or join the discussion in our Telegram channel. You can also catch us on Tik Tok, Facebook, or Twitter.
Disclaimer
All the information contained on our website is published in good faith and for general information purposes only. Any action the reader takes upon the information found on our website is strictly at their own risk.