Multichain Daily Bridging Volume Sees 5x Increase After Alleged Team Arrest, Barely Any Panic for Fantom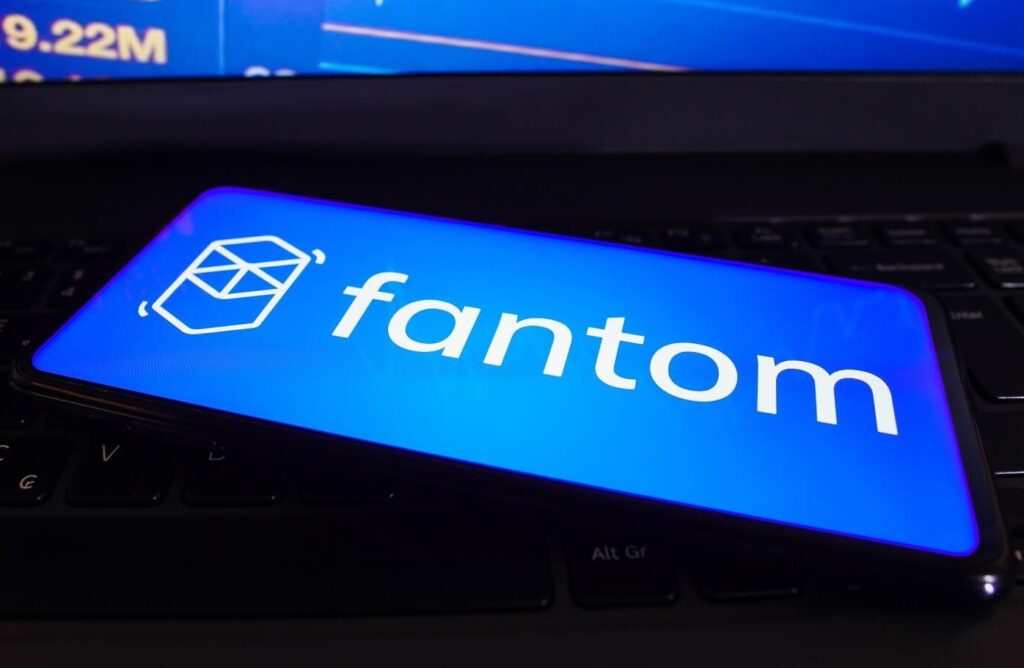 Rumors have been spreading throughout the cryptoverse that the major blockchain bridge Multichain team has been arrested by the Chinese police – with the shockwaves hitting the Fantom (FTM) ecosystem softer than expected. 
Per several Twitter accounts, the Chinese community has been reporting the core team members' arrests, as well as that law enforcement gained control of a wallet with some $1.5 billion – &1.7 billion in it. 
"Alfred Xu, the co-founder of Multichain, said in the official Telegram community that the current team is healthy, the main business is normal, the route will be restored automatically, and the team is working normally," Gwei Research wrote.  
The Multichain team did not provide further clarification. On May 24, they shared that "while most of the cross-chain routes of Multichain protocol are functioning well, some of the cross-chain routes are unavailable due to force majeure, and the time for service to resume is unknown."
Force majeure is a French term that means "greater force" or an "act of God" – an event outside one's control and accountability. 
Multichain added that it would compensate affected users.
That said, it is currently not clear if the reports are accurate.
Meanwhile, researcher Defi Ignas noted a 520% spike in daily bridged volume, adding that deposits exceeded withdrawals by $18 million dollars following the rumors. 
The fear, uncertainty, and doubt (FUD) "resulted in a 5x increase in daily bridging volume," said the researcher. 
Multichain is a major bridge (called Anyswap before the 2021 exploit) that enables interaction between several major blockchains, including Ethereum, Polygon, Avalanche, and BNB Chain.
Per DeFiLlama, it currently has a $1.5 billion total value locked (TVL), while multichain.org shows $1.75 billion.
It is not surprising that related companies would move right away: notably, Binance said it temporarily suspended deposits for several tokens "while we await clarity from the Multichain team." Several hours later, it resumed deposits for FTM.
The Fantom Case
Prominent Chinese journalist Colin Wu noted that the Fantom network accounts for the highest proportion of Multichain's TVL, and that, therefore, Fantom has "large exposure." 
Fantom's share in TVL is $643.45 million, with Ethereum's $312.21 million in second place, according to multichain.org.
Per research firm Thanefield Capital, 35% of Fantom's assets are issued by Multichain, including 80% of its total stablecoin market capitalization. 
Despite how exposed Fantom is and that one would expect to see major outflows, several researchers said that there is not a lot of panic to see there.
"The clearest sign of panic is the Multichain LPs on Fantom," DeFi Ignas said, citing DeFiLlama data. A total of $33 million was withdrawn by LPs from Fantom by the time of the tweet, with only $1.7 million in deposits.
Fantom did not clarify the situation either; it only tweeted on Thursday that the Multichain bridge with Fantom "is operating as normal."
At the time of writing, FTM was unchanged over the past 24 hours and was down 11% over the past week, per CoinGecko. It was trading at $0.329. 
FTM 30-day price chart:
Moving funds
There were additional reports of funds being moved by alleged team members, while the MULTI price took the hit.
And that's not all. Blockchain analytics firm Arkham Intelligence said that major MULTI token holders moved some $3 million in just 24 hours.
Nonetheless, DeFi Ignas argued that "perhaps the worst is yet to come, but on-chain data doesn't reveal a massive outflow of capital."
That said, the researcher did note the lack of communication from the team, calling it "worrying." 
Mutichain's MULTI coin was trading at $3.9 on Friday morning (UTC time). It dropped 20% in a day and 50% in a week. 
MULTI 30-day price chart:
____
Learn more: 
– Growth in Digital Assets Trade Puts the Spotlight on Blockchain Bridge Security Risks- Multichain Future Brings Multiple Competitors to Bitcoin & Ethereum – Analysts
– The Future of Web3 Will Be Multichain and Chainless at the Same Time- A Multichain World Is Key to the Success of Web 3.0 and the Metaverse
– What is Blockchain?- How to Use Binance Smart Chain (BSC) with MetaMask