Fast, Reliable Cross-Chain Interoperability Solution in DeFi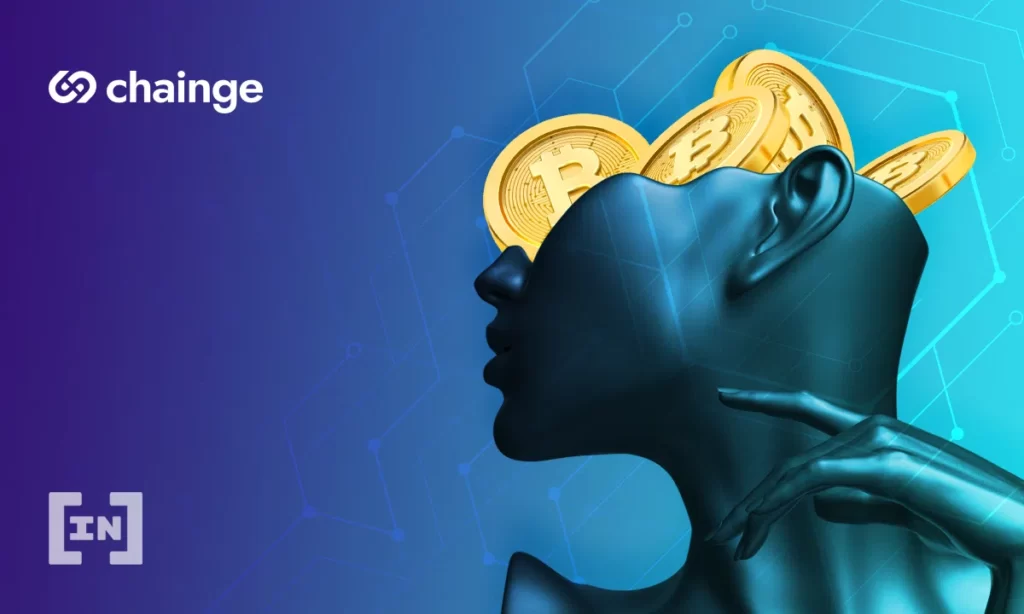 Over the years, the race towards blockchain interoperability has turned into a trending topic. It constantly resurfaces every time popular blockchain networks such as Ethereum get overwhelmed by traffic.
In most instances, the discussions revolve around seeking solutions that will enable crypto users to move their tokens from one blockchain network to the other. This is in a bid to decongest some networks or simply access additional DeFi features on another chain.
However, just as most blockchain networks exist as silos with closed and impenetrable ecosystems, so too are the solutions that have emerged to tackle the lack of interoperability. 
In today's DeFi landscape, the only option users have for chain hopping with their digital assets are centralized token bridges that wrap tokens to achieve interoperability.
While there are some decentralized alternatives, the lack of flexibility and an intuitive user interface slows down the pace of adoption from mainstream users.
Chainge Finance takes on a different approach at solving interoperability with a method that allows crypto users to hop from one chain to the other while moving their cryptocurrencies seamlessly, efficiently, and anonymously.
Founded in December 2020, Chainge Finance is a multi-chain DeFi app. It operates as a gateway into the world of decentralized and automated finance. 
With Chainge, crypto users can enjoy an internet-of-value where they get to retain complete control over their digital assets. Users have control also while having the freedom to move those assets across multiple blockchains.
Chainge Finance's chain-hop or cross-chain roaming feature is powered by Fusion's DCRM (Distributed Control Rights Management) technology. Fusion is a FinTech non-profit and an open-source ecosystem that offers a fully decentralized smart contracts platform to facilitate blockchain interoperability. 
Their DCRM technology allows disparate blockchains to communicate and interact with one another in a frenzy of activity that allows assets from one chain to be moved seamlessly to another chain in a decentralized framework.
Chainge Finance was built on the Fusion blockchain in order to offer its users an intuitive user interface that speeds up the process of managing digital assets across multiple chains.
With Chainge Finance, crypto enthusiasts can skip the hassle and time-consuming process of performing complex cross-chain operations using several token bridges and have access to an entire DeFi universe with just a few taps.
Chainge Finance's "Universal Assets"
As previously mentioned, one of the main benefits of the Chainge App is the ability to instantly move over 85 digital assets across a whooping 16+ chains without having to go through multiple bridges, as is the norm in DeFi. 
Chainge Finance has thus introduced the concept of "Universal Assets" which basically stands for regular digital assets with cross-chain superpowers.
As opposed to centralized exchanges and their token bridges, Chainge takes up a decentralized approach to ensure 100% security. When a user wants to move their assets from one chain to the other, Chainge will have those assets sent to an address controlled by multiple nodes on Fusion's DCRM protocol. Each of these nodes, through private key sharding, will sign the transaction on the second chain to complete the transaction. 
Chainge makes it such that everything in the process is performed automatically in the background. Compared to CEXs that provide token bridges through asset cloning from one bridge to the other, Chainge's method not only offers convenience but also security.
With a CEX token bridge, the clones or wrapped tokens are validated by the issuing entity. This leaves room for vulnerability as the CEX can get hacked or simply disappear with the original assets. 
However, with a decentralized custodial service, users can have peace of mind that their original tokens are tamper-proof.
Just recently, Chainge Finance partnered up with the Elrond Network in a move to integrate Elrond's EGLD and USDC ESDT tokens into the Chainge app so that users can store balances on all compatible chains and initiate easy chain-hopping.
Earning with Chainge's DEX liquidity pools
Apart from enabling decentralized interoperability of blockchains, Chainge is also giving its users advanced DeFi passive income tools so they can earn wealth by time-framing and/or pooling their assets. 
Given that Fusion is the only cross-chain and cross-system platform that allows time-framing of digital assets, Chainge can assign purpose to a certain amount of wealth for a given time. 
Crypto owners can therefore use Chainge to earn passive income on their wealth instead of letting their assets lay around in their wallets while still having ownership rights over their assets and the freedom of liquidating at any given time.
Chainge can achieve this using smart contracts that are programmed to instantaneously dish out TF (time-framed) assets as rewards according to the given APYs of the pool. 
All APYs are given out in TF-CHNG. CHNG is the native token of the Chainge Finance platform. Once the maturity date is reached, the rewards are automatically sent to the spot account. Or in the meanwhile, the user can use their TF-assets to write CHNG call options and pair them up with spot assets to generate even more passive income or arbitrage in the Futures and Options DEX. 
What's more, the Chainge DEX Liquidity pools offer generous APYs of up to 700% with tons of flexibility and zero impermanent loss on the futures liquidity pools, which is a unique feature in the DeFi Liquidity mining landscape.
How Chainge compares with old school bridges
Compared to its competitors, Chainge offers an intuitive user experience and a combination of chains that are both simply unmatched. 
While there are multiple decentralized exchanges that have launched using Fusion's DCRM technology, Chainge is the only one that integrates all the benefits of Fusion's innovation with the addition of wealth management tools akin to those found in traditional finance. 
Anyswap (recently rebranded as Multichain) for instance was an open-source cross-chain DEX that offered automated pricing and a liquidation system powered by Fusion's DCRM technology. 
However, to perform a cross-chain swap of a token such as USDT across different chains to a single chain using Anyswap, it would take up to an hour to move the USDT balances from various chains.
However, thanks to the Chainge app, all of these transactions can be performed with a few taps, as all the user needs to worry about is the destination address of the USDT. Chainge will accumulate all the balances across the disparate chains on a user's wallet and complete the cross-chain transaction within seconds. 
Benefits of Chainge's Cross-Chain Roaming
Apart from an intuitive user interface, Change's cross-chain roaming experience is also more affordable, given that the platform only charges a fee as low as 0.1% for exchanges and NO bridge fees. Furthermore, privacy is guaranteed for each exchange as the Chainge wallet is built to be a non-custodial wallet. 
The Chainge platform also comes with a diverse listing of coins to choose from, which is a plus for avid DeFi traders and investors. To top it all off, security is a given with Chainge as their Distributed Control Rights Management (DCRM) technology ensures that private keys remain completely secure and secret during the cross-chain mapping process.
 This was a historic first time proving that it is possible to manage and control private keys in a distributed manner by utilizing sharding, homomorphic encryption, and zero-knowledge proof technologies.
Conclusion
For anyone looking to maximize the benefits of the emerging DeFi economy, Chainge offers one of the most intuitive, reliable, and lucrative tools. Apart from their cross-chain roaming feature that brings to the fore universal assets, Chainge also features a time-framing feature that takes the concept of staking to a whole new level. 
With Chainge's Time-Framing, users can create streams of passive income with their crypto wealth without giving up custody of their assets. 
Plus, apart from a Spot DEX, Chainge operates as a fully-fledged DeFi platform with a Futures DEX, and an Options DEX included. Just recently, Chainge launched an additional decentralized protocol to its platform that is set to replace traditional escrow contracts. 
To top it all off, all Chainge features are designed with security in mind thanks to decentralization and cryptographic encryption that gives users absolute control over their assets. 
At the moment, Chainge is working to implement a cross-chain liquidity aggregator that will have the Chainge DEX listed among the top DEXs with the most liquidity.
For all things Chainge Finance related visit them here.
Disclaimer
All the information contained on our website is published in good faith and for general information purposes only. Any action the reader takes upon the information found on our website is strictly at their own risk.