South Korea Looking for Approval to Service Crypto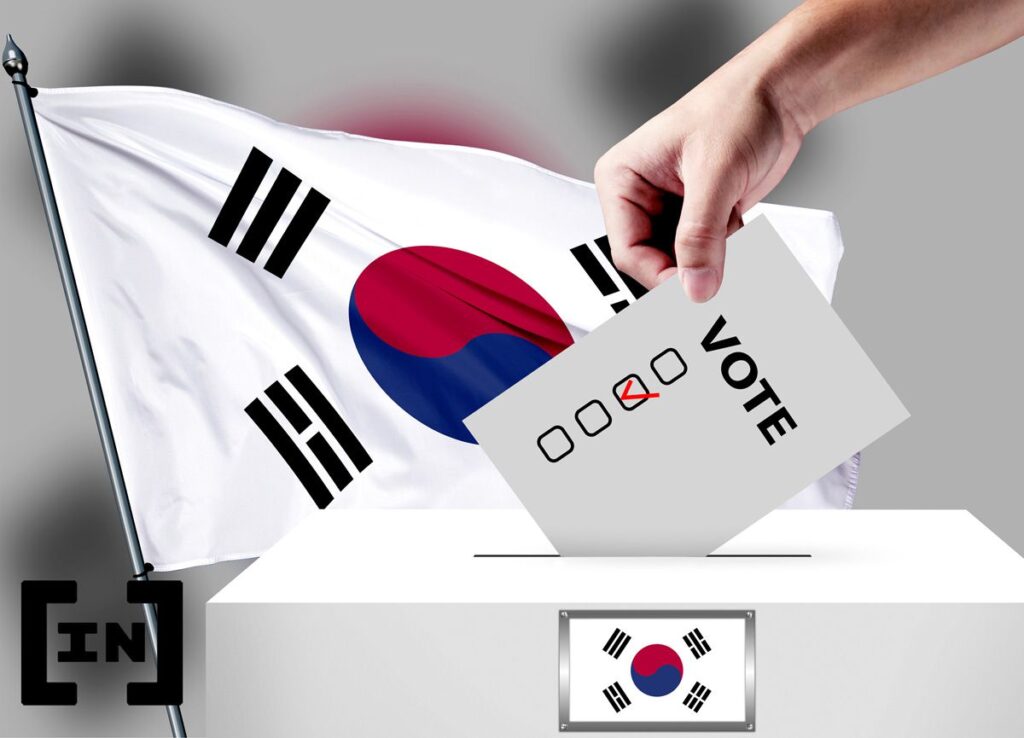 The Korea Federation of Banks (KFB) is reportedly asking South Korea's incoming presidential administration to approve local banks servicing cryptocurrencies, according to a draft report that was leaked on Friday.
The report specifically argues that banks should be permitted to pursue virtual assets businesses, including crypto trading platforms, e-wallets, and custody services. As it stands, South Korean law limits local banks from operating crypto related businesses, despite traditional banks in Korea looking for new revenue sources in nonbanking sectors.
However, a KFB representative said that the leaked report was not finalized. KFB is the largest representative body of commercial banks in the country, which sent domestic lenders a draft of requests to review, which also stated its concerns of a "certain local crypto exchange" accounting for 90 percent of the market share. It called for a license for banks to deal with crypto to prevent monopolization of the market.
Currently, the market plays host to exchanges including Upbit, Bithumb, Coinone, Korbit, and Gopax. Last year, South Korea's regulatory shake-up to implement AML safeguards left Upbit with a form of monopolistic advantage. Looking at the trading volumes from September 2021, Upbit ruled the roost, despite other exchanges receiving regulatory approvals thereafter.
Presidential elections
As for the leaked draft report, this follows the country's presidential elections, where crypto policy was a major discussion point. Conservative People Power Party's Yoon Suk-yeol, who will be transitioning into the role of president for South Korea, has vowed to deregulate the crypto industry to allow it to grow.
Yoon has also pledged to reduce taxation on crypto gains, which will reduce the chance of the incumbent Moon Jae-in administration's intentions of imposing tougher crypto income taxes on investors whose gains exceed 2.5 million won from being realized.
Latest data cited by South Korea Herald revealed that citizens have invested a total of $43.6 billion (52.8 trillion won) in digital assets through the last year, with the money flowing into Korea's top five centralized exchanges.
As interest in digital assets continues to grow, KFB is pushing for approval, while currently reviewing a draft of requests to submit to the Presidential Transition Committee. According to reports, the first draft of the report has already been distributed to local banks for review. While they look to get a go-ahead for crypto offerings, reports suggest that the industry body is also worried about the consolidated market share of existing crypto players.
In its current state, the leaked report also seemed to confirm that the lenders' body might be preparing to submit a request with the incoming President to open up new revenue opportunities.
Indeed, the country's top banks like KB Kookmin, Shinhan, and Hana are part of the consortium. If their request is approved, commercial banks will be seen offering crypto trading platforms, e-wallets, and custody services directly in South Korea.
However, there still remain some regulatory hurdles.
"The incoming administration should establish a new and strong regulatory system by considering the characteristics of cryptocurrency," said Kim Kap-lae, a research fellow at the Korea Capital Market Institute at a form hosted by the Korea Digital Asset Service Provider Association earlier this month.
"The lack of an information disclosure system has been preventing crypto investors from receiving necessary information," he added.
What do you think about this subject? Write to us and tell us!
Disclaimer
All the information contained on our website is published in good faith and for general information purposes only. Any action the reader takes upon the information found on our website is strictly at their own risk.