Ukrainian Affinity with Crypto is Giving Them an Advantage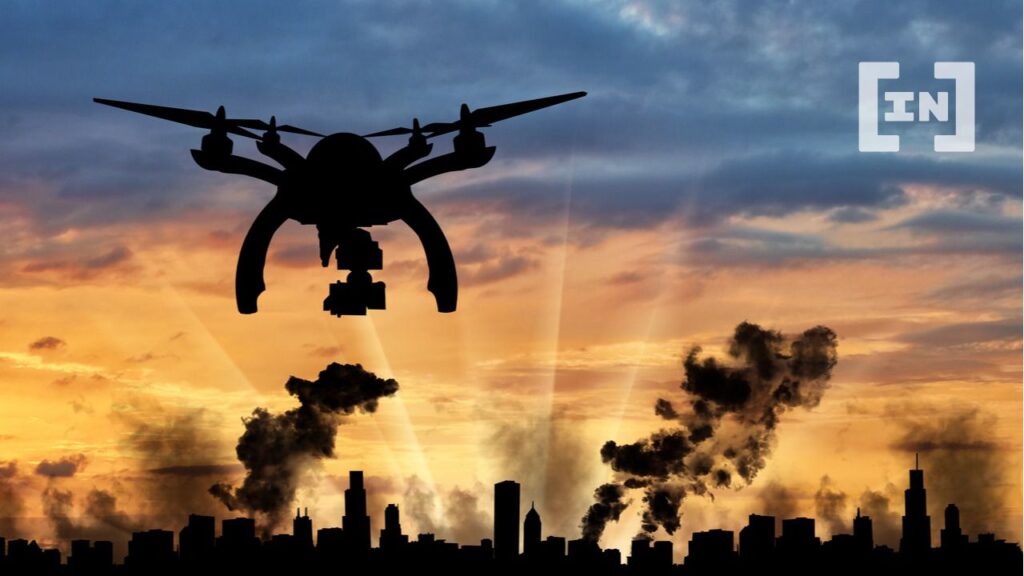 Ukrainian people have been part of a very unfortunate world first. Using normal payment systems via banks, it took outside volunteers 6 days to get donated thermal cameras to the front lines in Ukraine. Using crypto, it took just 2 days. Crypto donations are helping to rescue Ukraine, says Sergey Berezhnoy, a volunteer at KOLO Foundation.
Wars always require money. And confronting one of the biggest armies in the world after their treacherous attack – requires a lot of money. Equipped defenders stop the invasion, which prevents humanitarian catastrophes as it happened in Mariupol.
To deliver much-needed help, volunteers race against the clock. Minutes can mean the difference between life and death. That is why the search for more effective logistic, financial, and organizational solutions never stops. In terms of finances, cryptocurrency has proven to be a godsend.
Ukrainian use of crypto
Cryptocurrencies have been built as an independent tool, and now their decentralization and deregulation are a helping hand to volunteers. Crypto means fast settlements and fast delivery of goods to hot spots. Minimum bureaucracy and maximum speed. Moreover, the liquidity of the crypto makes it possible to use it to purchase goods worldwide.
One of the biggest problems for charitable foundations in Ukraine right now is the limitation of foreign currency purchases. Each contract goes through many stages of approval, and crypto payments do not fall under these regulations. Thus, teams of volunteers can fulfill orders faster by 3-4 times.
Examples
The approval and foreign currency exchange control of a contract to purchase 67 thermal cameras took six days. Thermal cameras have already arrived, but the money has not yet reached the supplier. It took 11 days for the payment to arrive – from the date of agreement of the contract. There was a series of mistakes and inattention on several levels.The second batch of 52 thermal cameras was paid in crypto. It was paid in 7 minutes, the shipment happened on the same day, and after 2.5 days, the devices had already reached the recipients. To save each day is to save dozens of lives – soldiers and civilians.
Speed is the key value of the KOLO fund. We know where the "hot spots" are, and we deliver the most necessary technological equipment there. Right now, about 20% of the fund's payments are made through cryptocurrencies. The rest is being paid through fiat and, therefore, way too slow. We hope to raise more crypto funds with the help of the crypto community.
Crypto has its moment – and the future
Cryptocurrencies help a lot now, and they will definitely become a significant part of the economic system of Ukraine. The support of the crypto community is a stronghold for global change. Right now, President Zelenskiy is introducing new laws to support businesses and new ways of crypto payments. And a bit earlier, Ukraine's parliament has passed a bill to legalize cryptocurrency.
The law is without hellish regulations, as in other countries. "We strive to be as friendly to virtual assets as possible. And we are continuing this effort during wartime as well," Ukraine's vice prime minister and minister of Digital Transformation, Mykhailo Fedorov, said in an interview earlier this week.
Ukraine has historically been among the leaders in the penetration of crypto into the population, reaching 17%. We are sure that after the victory, the country will become the world leader in the use of cryptocurrencies.
Why the KOLO Foundation?
Our foundation sets the goal of being the technological superior to the army. We focus specifically on non-lethal technologies: drones, thermal imagers, night vision devices, walkie-talkies, satellite phones, and, of course, armor.
Formerly, we were in product management, which now helps us to be effective in our niche. Before the war, we were interested in customer feedback, retention rate and product frameworks. Now the burning issues are "where to find a batch of thermal imagers to ship tomorrow," or "how to receive payment from a non-resident." or how to find a sponsor for one of the military units.
Our fund, unlike large and well-known organizations, works pointwise. We take applications from small military units. And we know exactly who the recipient is, when they received the help, and when they began using it. We quickly find and deliver equipment to the hottest spots, where they are used from the very first minute. This is the most effective help for every dollar spent.
The united support from around the globe means the world for Ukraine these days. We strive to make your help as efficient as possible. If you want to see your contribution pay off in a matter of hours, we invite you to donate.
About the author
Sergey Berezhnoy has 12+ years of creating and leading software development projects. He has been part of more than 40 projects in multiple domains: Gaming, Finance, Healthcare, Education, Social, and high load services.
Got something to say about the Ukrainian crisis or anything else? Write to us or join the discussion in our Telegram channel. You can also catch us on Tik Tok, Facebook, or Twitter.
Disclaimer
All the information contained on our website is published in good faith and for general information purposes only. Any action the reader takes upon the information found on our website is strictly at their own risk.